Our Work
Santander Bank
A bank for your ideas.
Synopsis
Santander Bank needed to refresh, enhance, and unify the appearance of 91 branches in the Northeast region. The retail banking company has grown through acquisitions across the globe, resulting in branch networks designed and built at varying times by various organizations; sometimes lacking in consistency. NFI installed new customer-facing fixtures to improve the new cohesive look and feel.
Opportunity
Santander is a global financial institution, founded in 1857 and headquartered in Spain.  Santander is the 15th largest financial institution in the world, with operations in every region. The project that NFI was contracted to complete included the replacement of all fixtures: merchandising, regulatory, compliance, FDIC, and directional, as well as the installation of updated graphic packages. In addition, wood paneling was installed on the walls behind the teller counters, as well as a new queuing system.
Execution
Installation work in the branches was conducted after hours so as not to disrupt banking activities and avoid interference with customer access. Each custom installation required a crew working consecutive night shifts. Close cooperation between the Santander Branch Manager, the NFI Project Manager, the NFI Installation Crew, and the General Contractor was required to ensure a smooth installation. Communications were managed via NFI's proprietary project management portal.
Materials to be installed were delivered by truck to each branch early in the evening. All outdated items being replaced were removed, and management for the pick-up of old fixtures and discarded packing material at each location was coordinated based upon the installation schedule for each branch. Prior to the respective branches opening each morning, the site had to be clean and ready to receive customers following a night of custom installation work.
Result
The outcome of this rollout was very positive. Santander was pleased with the enhanced look of the branches, and the project was completed on time and on budget.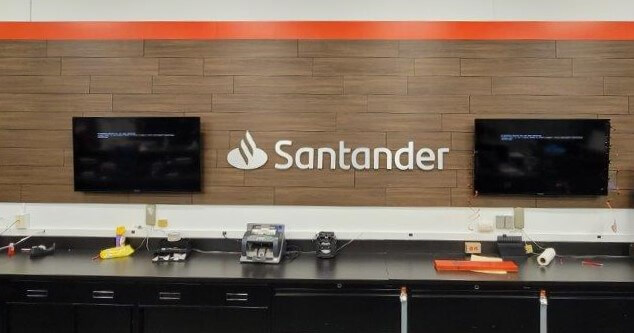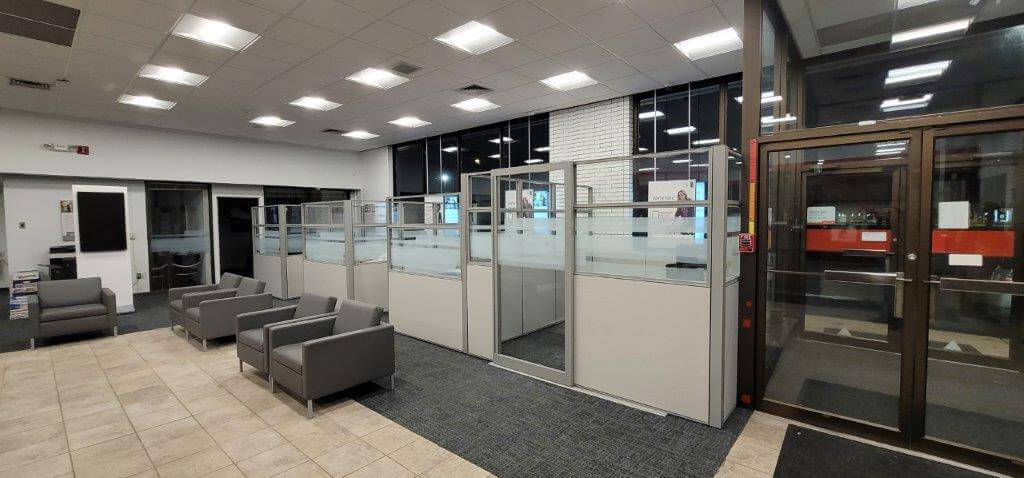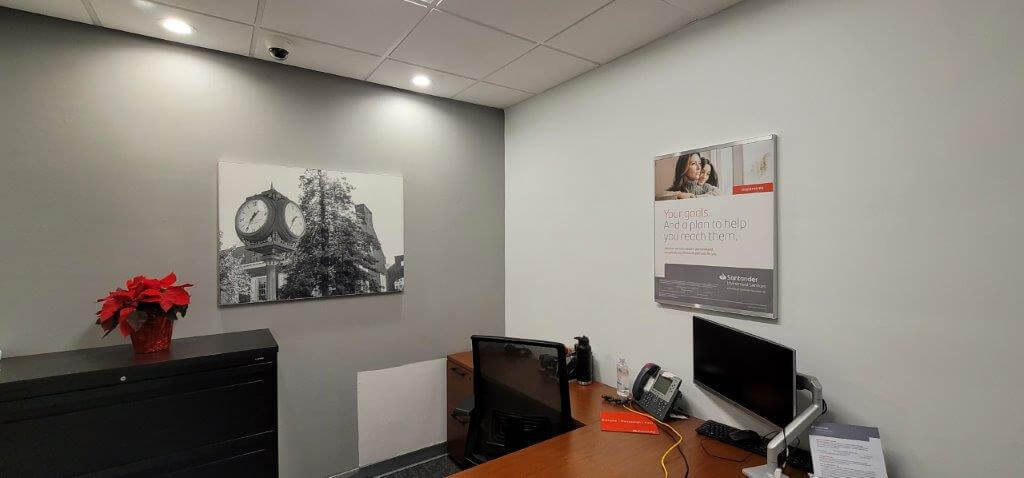 Contact us today for installation services designed to exceed your expectations.