About
Self-performed installation you can trust every time
WHO WE ARE
Our very first installation job was changing the doorbell button at a B. Dalton Bookseller—and we've been writing the book on fixture installations nationwide ever since.
For 40 years, NFI has been self-performing custom fixture installations for a wide range of markets across the country. Whether you need us for a flagship retail store, a restaurant remodel, a new assisted living facility, an amusement park, or a new warehouse distribution center, we have the experience and the expertise to complete the job on time, on budget, to your exact specifications.
If it can be designed and built, we can install it the right way. Your way. Because it should only have to be installed once.
Installation means a lot of things to a lot of people. To us, it means supporting your brand and objectives through high-quality craftsmanship and meticulous attention to details. That's why we don't trust just anyone to work on your project. At Nationwide Fixture Installations, our 250+ professional installers self-perform every installation, so you can always be sure it's done according to your exact specifications. You can call that accountability. We just call it "professional installation."
WHAT WE DO
Nationwide Fixture Installations specializes in installing custom fixtures and architectural millwork for the most well-known brands, companies, and businesses across the country.
NFI provides turn-key fixture installation to all to your exact specifications, and self-performs all aspects of your custom fixture installation, from signage and graphics, to custom architectural millwork and beyond. With offices located in Arizona, Minnesota, and Maryland, NFI mobilizes a nationwide network of certified fixture installers, who are ready to provide comprehensive installation services on time, on budget, with 24/7 access to your project from kickoff through completion.
WHO WE WORK FOR
We have over 40 years of experience in project management and performing custom fixture installations, remodels, installs, and rollouts for a variety of industry leaders in the following verticals:
| | | | |
| --- | --- | --- | --- |
| Airports | Corporate Headquarters | Home & Housewares | Restaurants |
| Amusement Parks | Education | Home Improvement/DIY | Retail |
| Apparel | Electronics & Entertainment | Hospitality | Senior Living |
| Automotive | Eyewear | Jewelry & Watches | Specialty |
| Banking | Grocery/Convenience | Luggage & Bags | Sports & Fitness |
| Big Box Stores | Health & Beauty | Military | Sports Stadiums |
| Cannabis Dispensaries | Healthcare – Medical | Museums | Toys/Games/Hobbies |
| Casinos | Healthcare – Pharmacy | Office Space | Warehouse Distribution |
| | Healthcare – Vision | Residential/Multi-Family | |
One of the nation's largest installation companies, NFI has over 40 years of nationwide experience self-performing comprehensive, industry-leading installation services in every market, and of all types:
Custom fixtures

Architectural | Custom | Commercial | Retail millwork

Custom casework

Wall paneling

Cabinets & cabinetry

Fixtures & more
We install more than just fixtures, millwork, and casework—we install satisfaction. And we promise our clients this: We don't leave the job site until you're 100 percent satisfied with our work.
No ordinary installers
Every installation is unique. You need an experienced project team that knows how to manage and respond to the intricacies of your specific requirements. Nationwide Fixture Installations provides comprehensive self-performed installation services backed by a unique Project Management model that ensures a successful finished product. Here's what sets us apart:
1
Experienced Project Managers involved in every step from kickoff to completion
2
Over 250+ professional installers to self-perform your entire project
3
Cutting-edge backend technology to ensure timelines and goals are met
4
Fastest response time in the industry
5
Real-time updates throughout your project with your custom client portal
A process you can count on every step of the way
While other installation companies are busy outsourcing their work and keeping you in the dark about progress, we're busy closely managing your project, self-performing all the work, and communicating every step and milestone so you always know things are headed in the right direction. Our installation process is more comprehensive and more reliable than what you'll find elsewhere.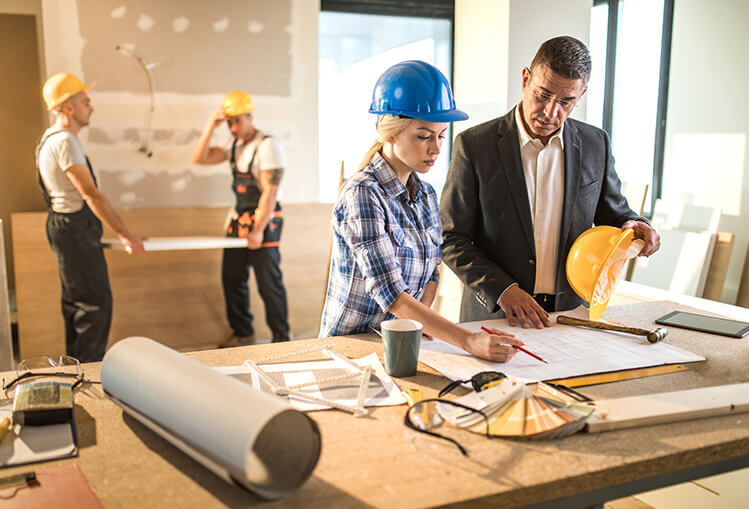 Installing more than millwork and fixtures….we install
confidence, trust, and satisfaction
.
Core Values
Our Core Values drive every decision, and are interwoven into everything we do:
1
We Lead the Pack: we are fair, honest, and respectful in every interaction.
2
We Got Your Back: we support and encourage doing what's right, even when it's not easy.
3
We Have Fun: we inspire, have passion, and create fun in all that we do.
4
We Get It Done: we are driven to hold ourselves accountable in making "yes" happen.