Our Work
Buffalo Wild Wings
Synopsis
Buffalo Wild Wings, an international casual dining and sports bar franchise, was growing rapidly across a broad geography in the U.S. Management decided to implement consistent branding, décor, and point of sale merchandising across the footprint, phasing out the "neon light" based décor, and replacing it with framed sports memorabilia and graphics. The objective was to up-grade the customer experience and unify the appearance as high-end sports restaurants and bars. Nationwide Fixture Installations Inc. was brought on to self-perform these custom installations, including custom millwork, custom casework, and specialty décor, based on our successful experience performing similar installations in the casual dining space.
Opportunity
NFI was hired specifically to begin the implementation of the enhanced décor across the Buffalo Wild Wings chain, which has become a specialty service for NFI thanks to this partnership. NFI implemented the new look in a number of restaurants in 10 different states. NFI continues to work with Buffalo Wild Wings directly and with its various franchisees. The framed memorabilia and updated graphics consist of jerseys, flags, logos and images of national, regional and local sports teams from the professional, collegiate and high school ranks.
Execution
In order to avoid disrupting the restaurants' normal operations, the NFI teams installed the cus-tom framed and graphic elements before opening and after closing. All elements were installed using security hardware to prevent accidents, damage, and theft. NFI's self-performed custom iinstallations were coordinated with Buffalo Wild Wings' corporate design and décor teams to in-sure consistency across the network of franchises. Custom installation durations averaged two nights per restaurant location.
Result
NFI continues to work with Buffalo Wild Wings, upgrading point of sale merchandising and décor as restaurants are remodeled and upgraded. Management is pleased with the look and feel of the restaurants, while financial results and feedback from customers are also positive.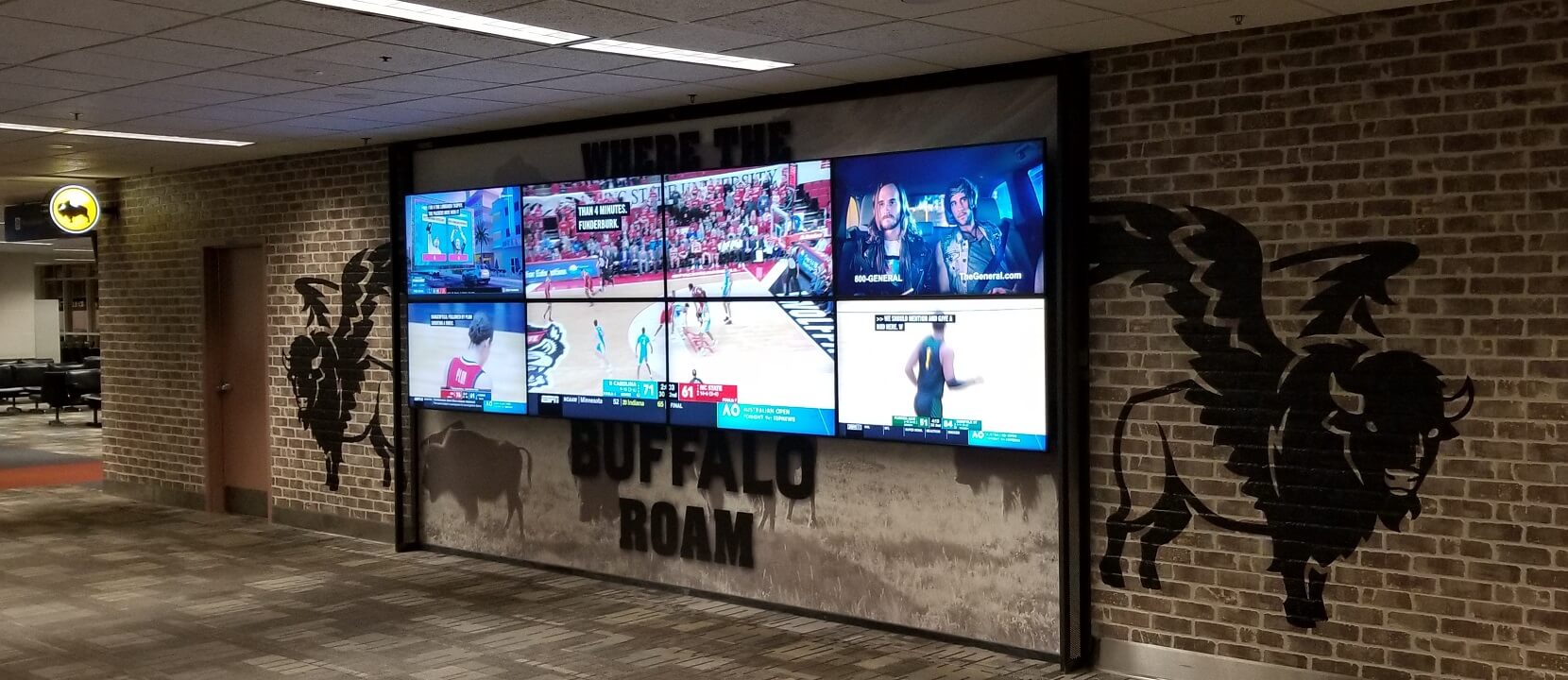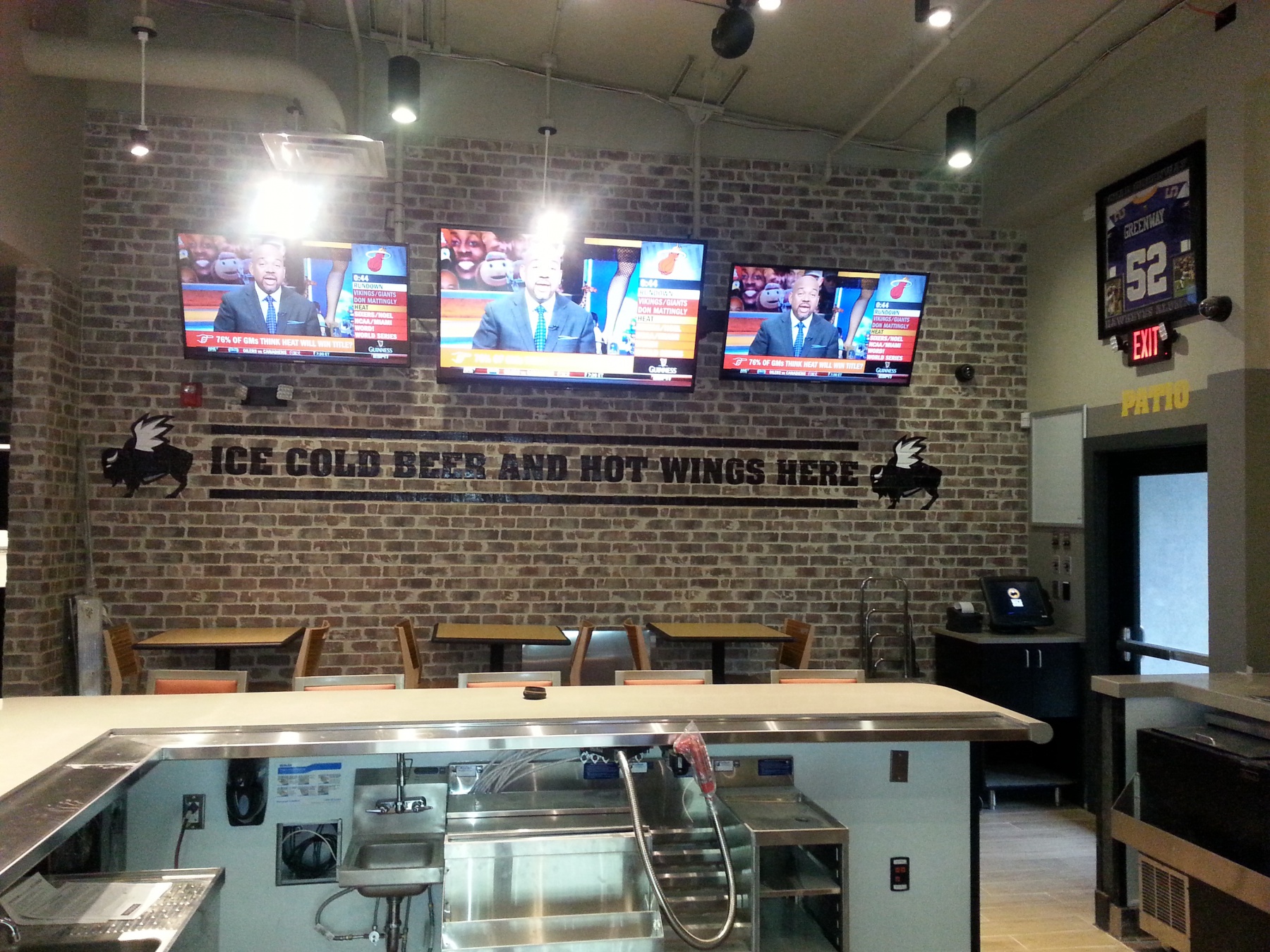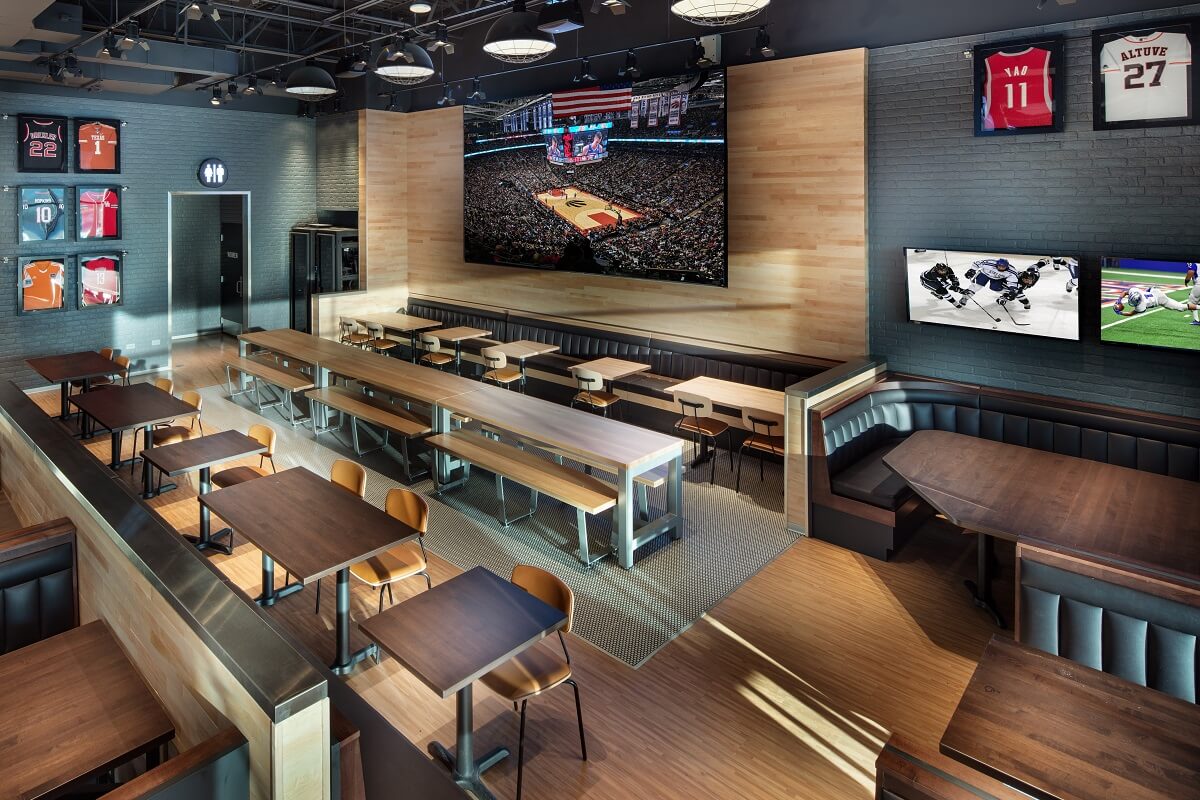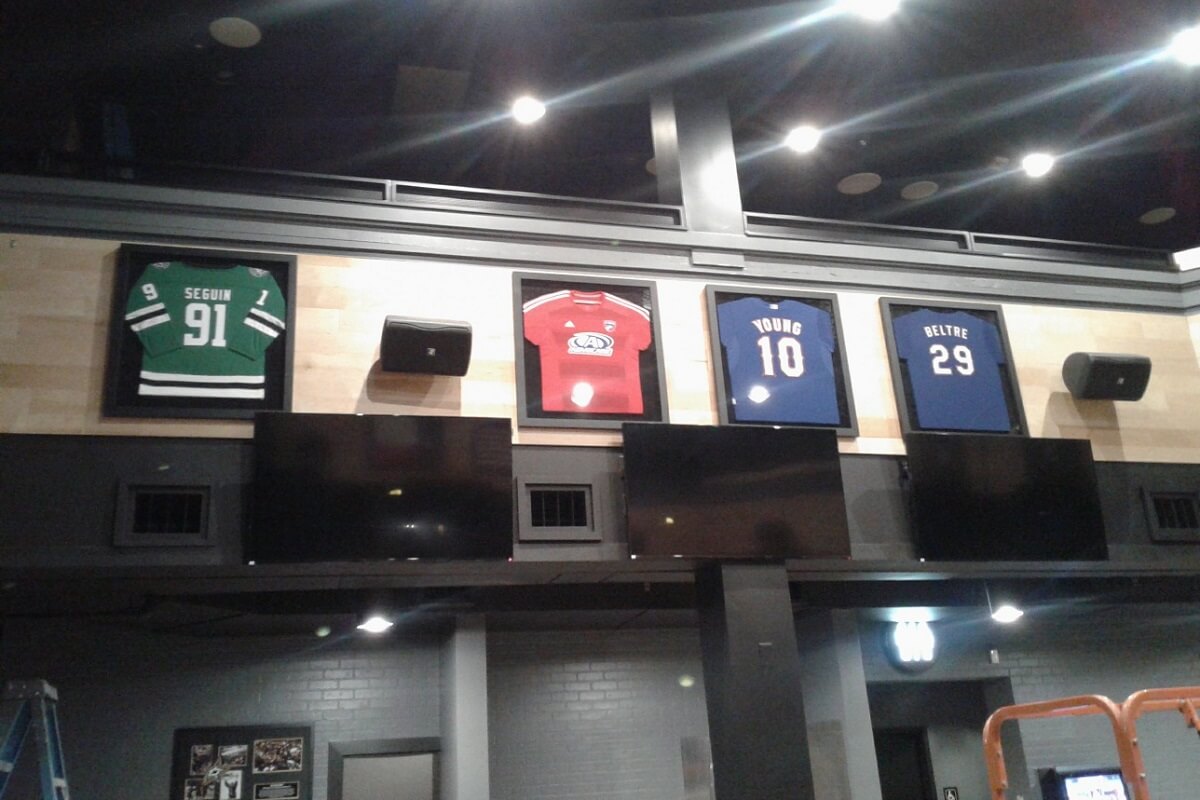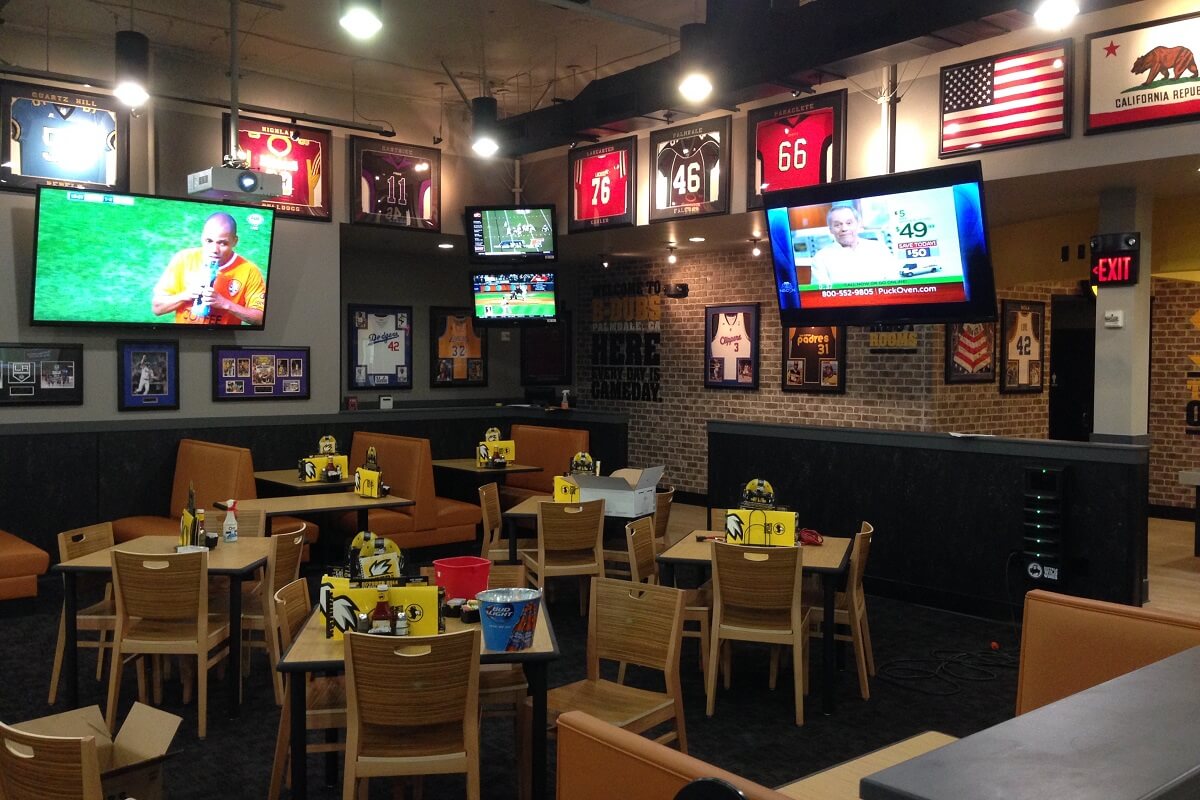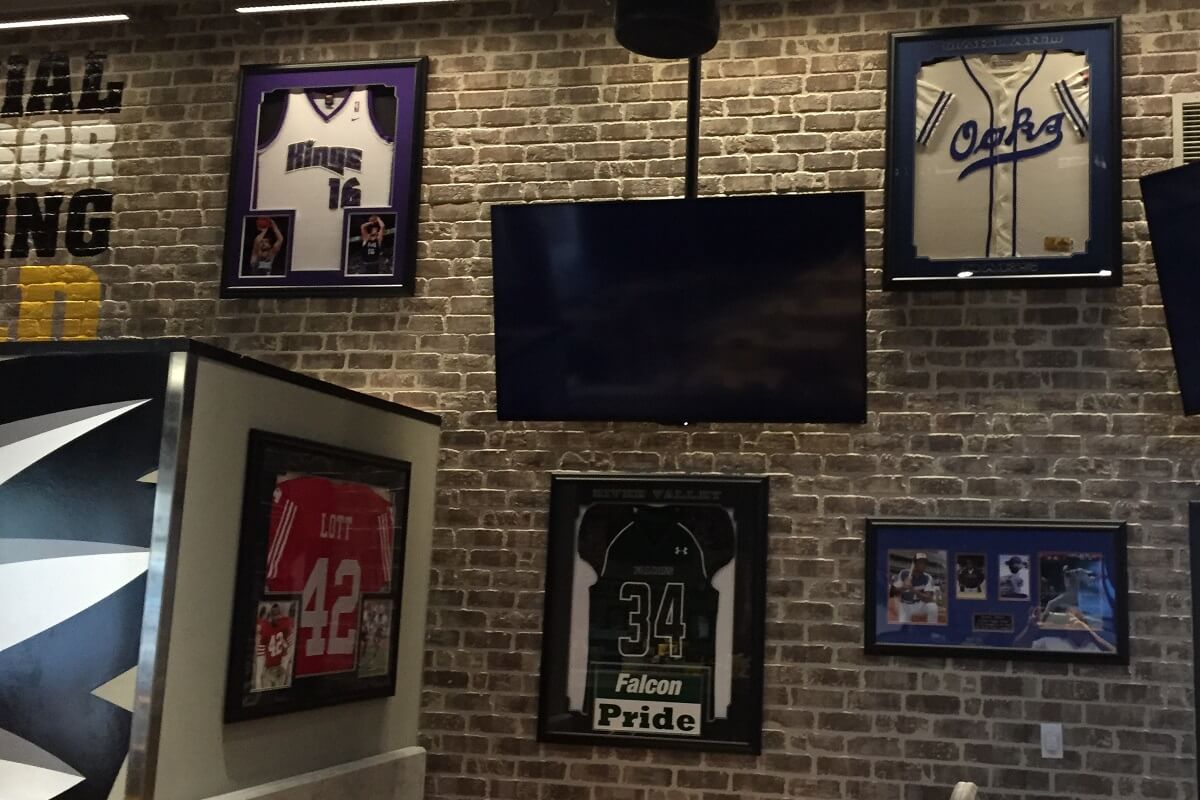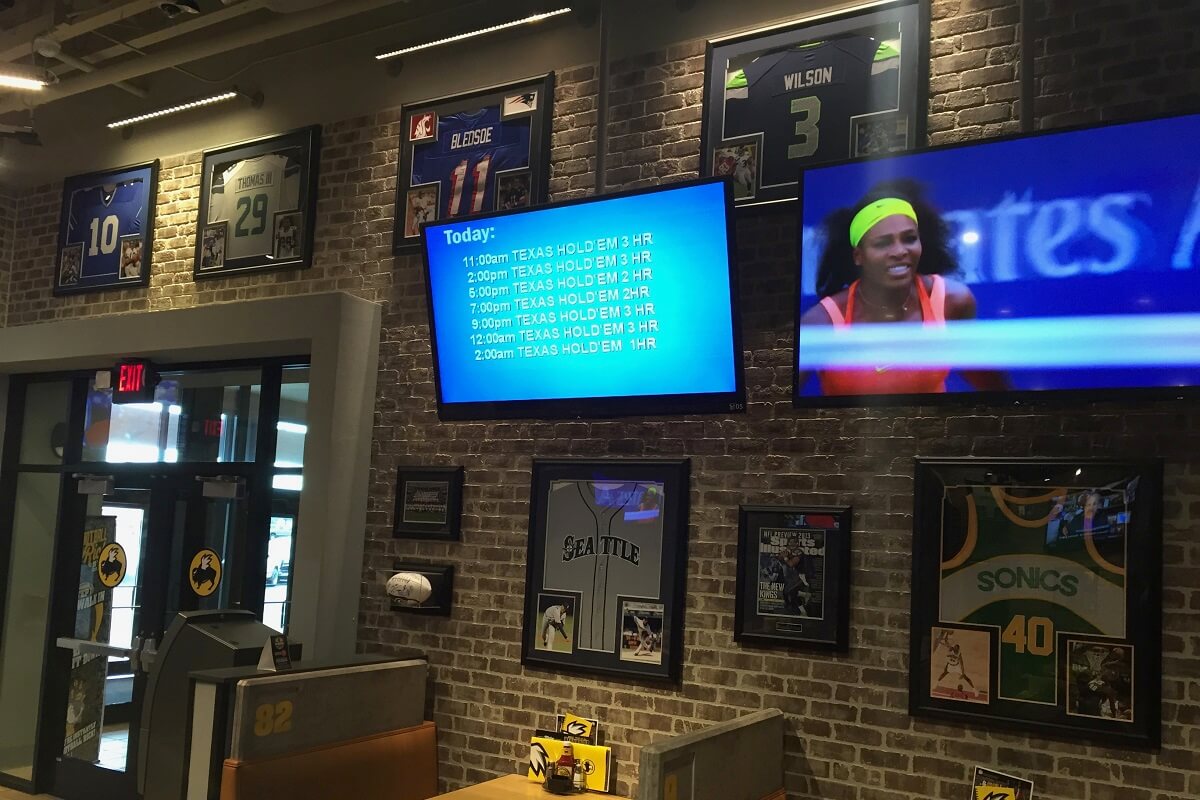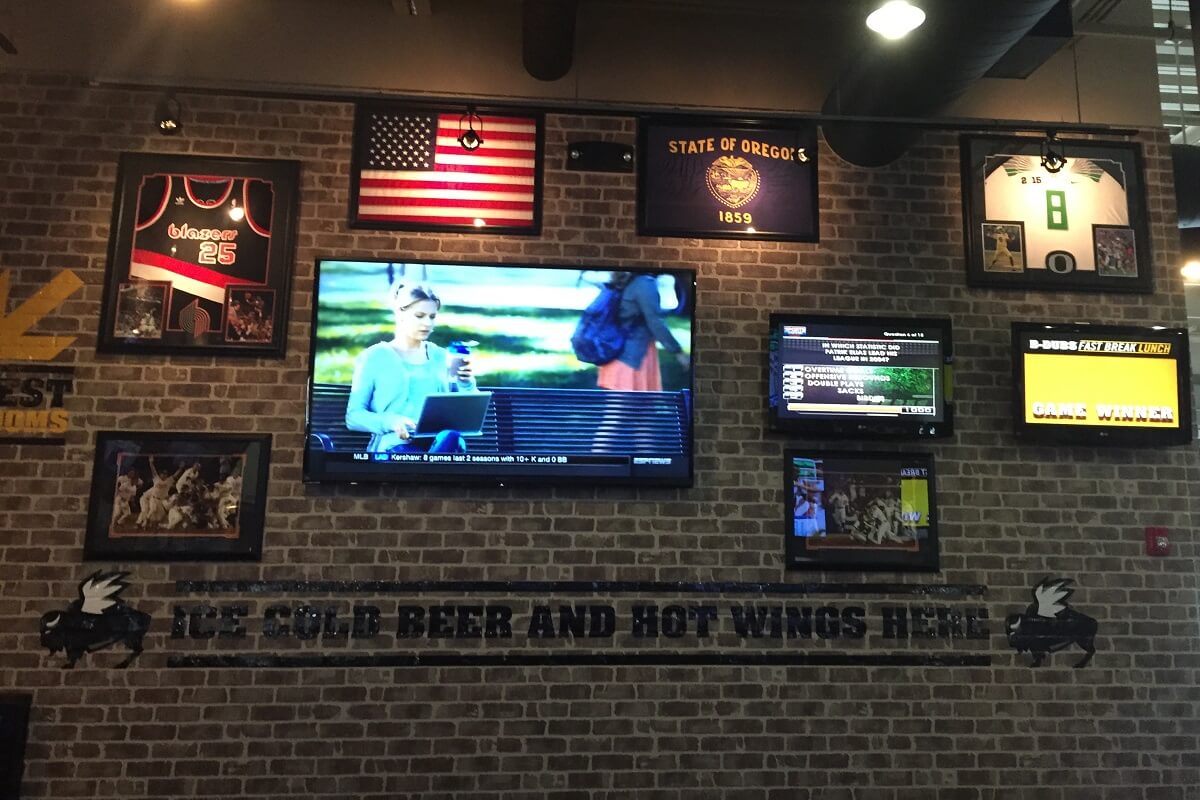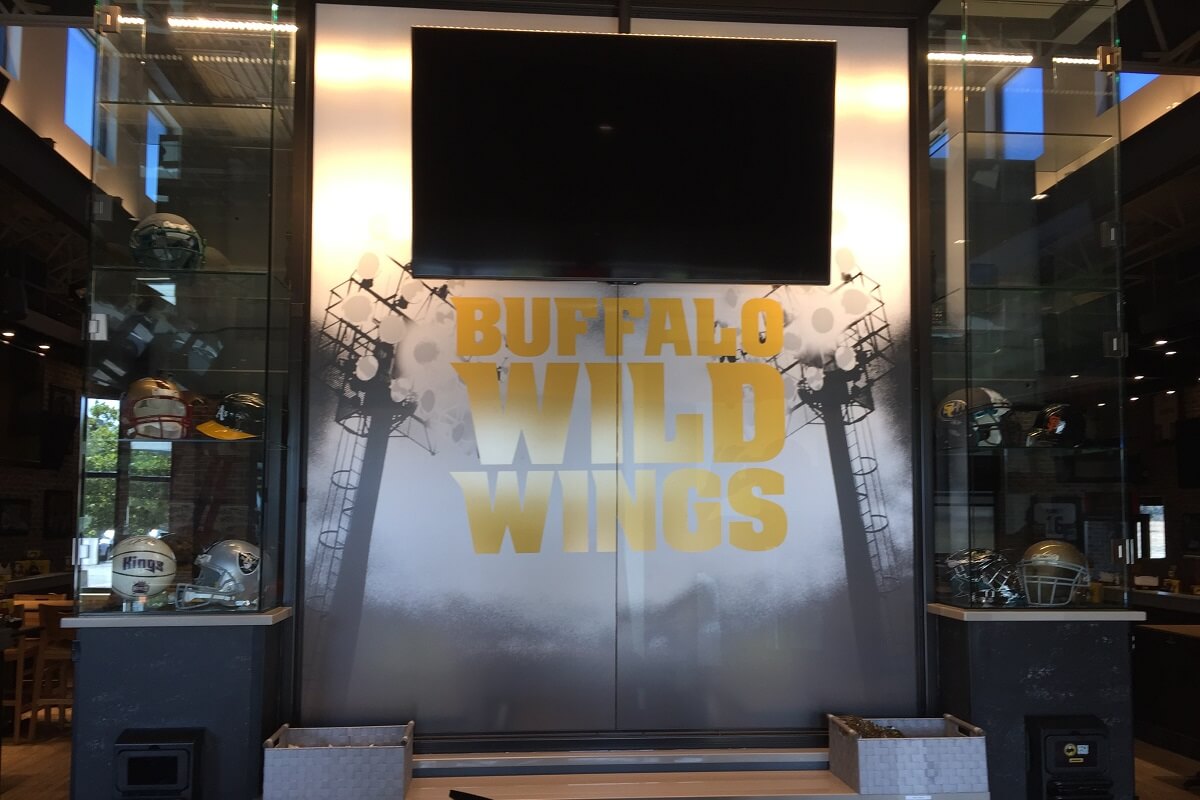 Contact us today for installation services designed to exceed your expectations.