Our Work
R.D. Offutt Corporation
RDO Equipment Company
Synopsis
The RDO Equipment Company required installation of custom millwork for a new state-of-the-art Field Support Office in Fargo, North Dakota. Thanks to Nationwide Fixture Installation, RDO opened its new facility on schedule and on budget, creating one of the most impressive structures in the state of North Dakota in the process.
Opportunity
The RDO Equipment Company, located in Fargo, North Dakota, was building a new state-of-the-art Field Support Office to provide operational support to their 75 construction and agricultural equipment dealerships located across nine states. Founded in 1968, RDO sells and supports agriculture, construction, environmental, positioning, surveying, and irrigation equipment from manufacturers including John Deere, Vermeer, and Topcon.
Execution
Nationwide Fixture Installations executed the custom installations during the completion of this new Field Support Office. After meeting with clients to understand the project's business objectives and assessing the overall installation needs to provide the most reliable service and best results, NFI worked primarily in the new building's entryway and five-story open atrium, which is dominated by an impressive multi-story staircase and oversized, three-story columns. NFI's primary work was installing all the custom wooden millwork, banisters, staircase, walls, and ceiling paneling throughout the five-story atrium. NFI personnel were on-site for five months, with teams of carpenters that fluctuated in size depending on workload and schedule.
Result
The project turned out to be complex, with several hurdles to overcome, including unexpected on-site fabrication and material delivery delays. The project was completed on time and on budget, and the business owner was delighted at the outcome, one of the most impressive buildings in Fargo, North Dakota.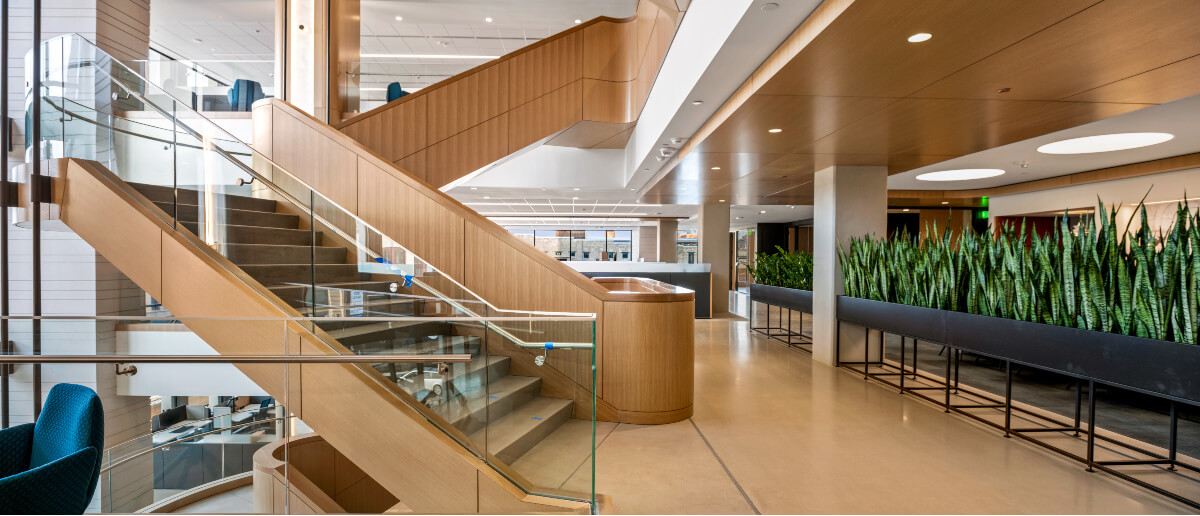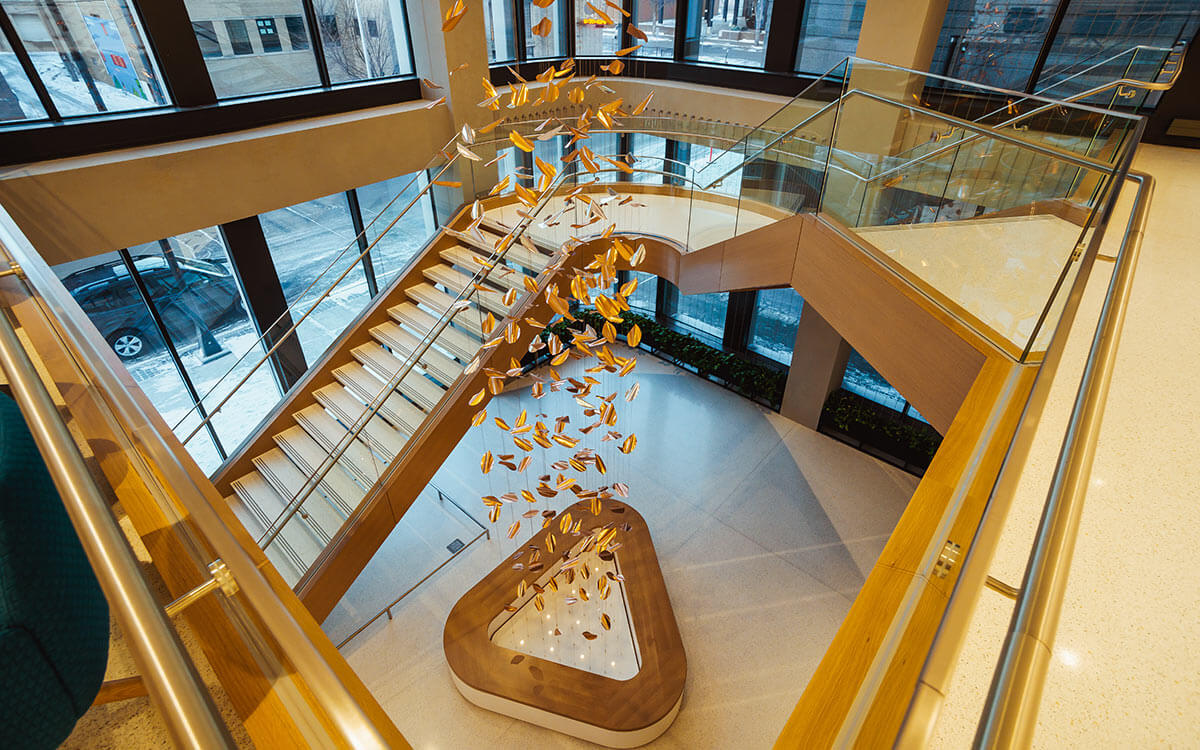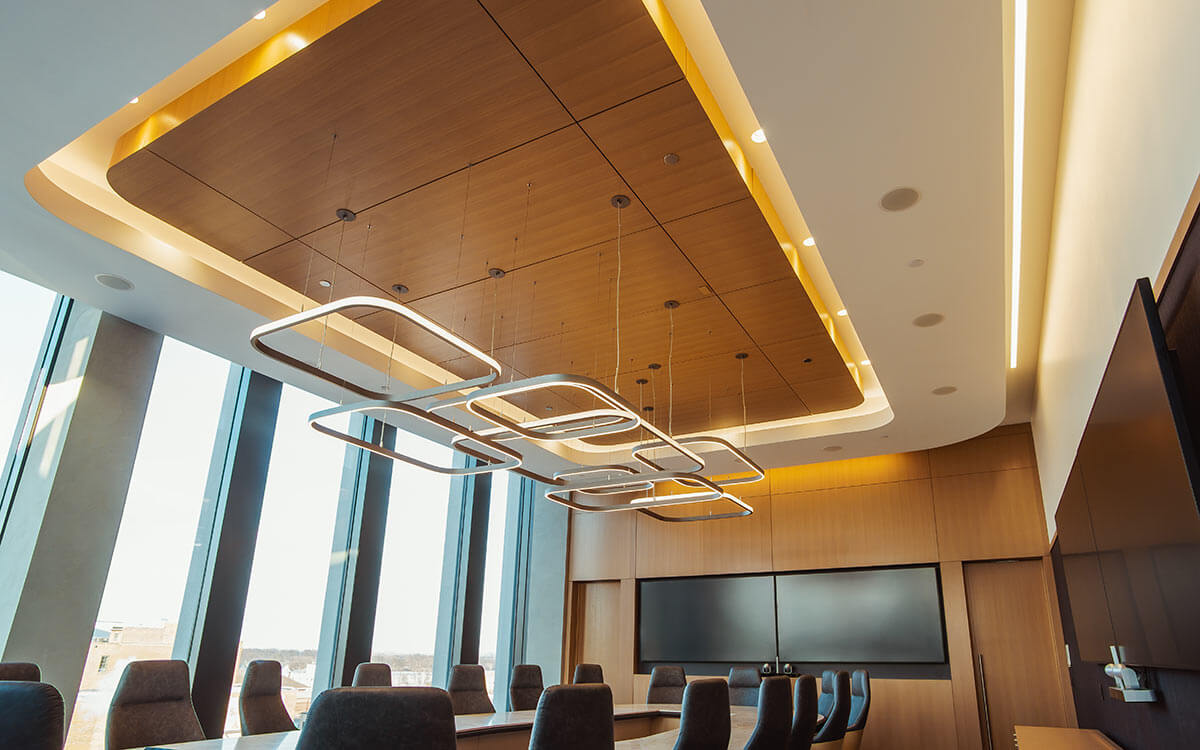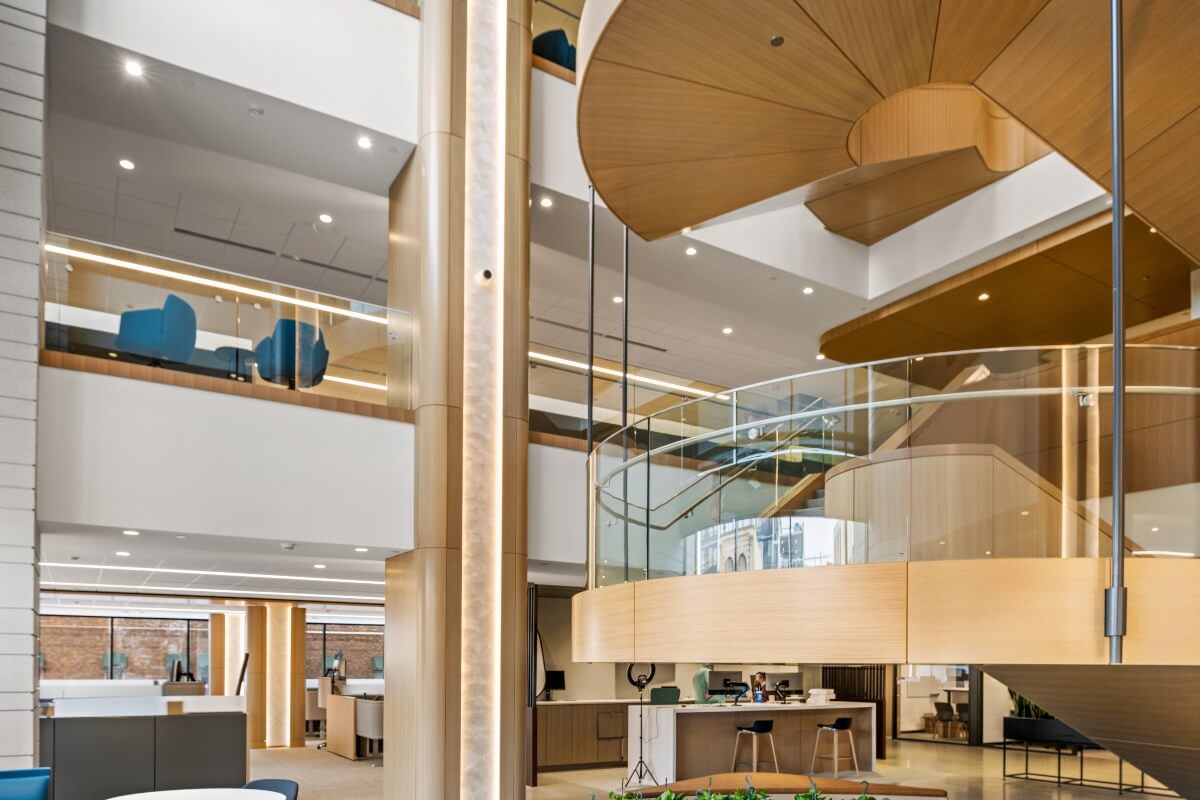 Contact us today for installation services designed to exceed your expectations.