Our Work
1 Hotels
A Platform for Change, Leading Hospitality Forward.
Synopsis
An exciting new luxury hotel, 1 Hotel Nashville, was designed to be the city's first mission-driven, pet-friendly, sustainable luxury resort located in the heart of downtown. 1 Hotel Nashville features a truly impressive exterior consisting of a massive, eye-catching ivy façade whose plants capture CO2, absorb particulates, and generate fresh oxygen.
Opportunity
Nationwide Fixture Installations was hired to perform custom installations for all the guest room millwork, which included ceiling beams, wall panels, casework, and trim, as well as installation of door packages for meeting and banquet spaces. Construction lasted 12 months, consisting of daytime work with early morning material offloads.
Execution
The NFI Ops team and lead Project Manager created a specialized team of installers, including two team leads. The crew was faced with numerous delays caused by COVID-19 supply chain issues, as well as other trade's material delays. Daily communication for successful re-prioritization of installation areas that were ready, when others were not, kept the project moving forward and maintained operational efficiency. Daily job reports and photos were shared with the client to keep them aware of schedule changes and delays caused by pandemic and supply chain issues.
Result
The 1 Hotel Nashville location is a truly impressive looking, and must-see destination in the downtown area. Dubbed a "sustainable sanctuary," it's a beautiful luxury property with impressive architectural features and warm, welcoming rooms. The client was very impressed with our dedication, professionalism, communication and ability to "push" other trades along when they showed signs of slowdown. As a result of our performance, we were asked to do additional work onsite to correct issues in work originally done by some of our competitors.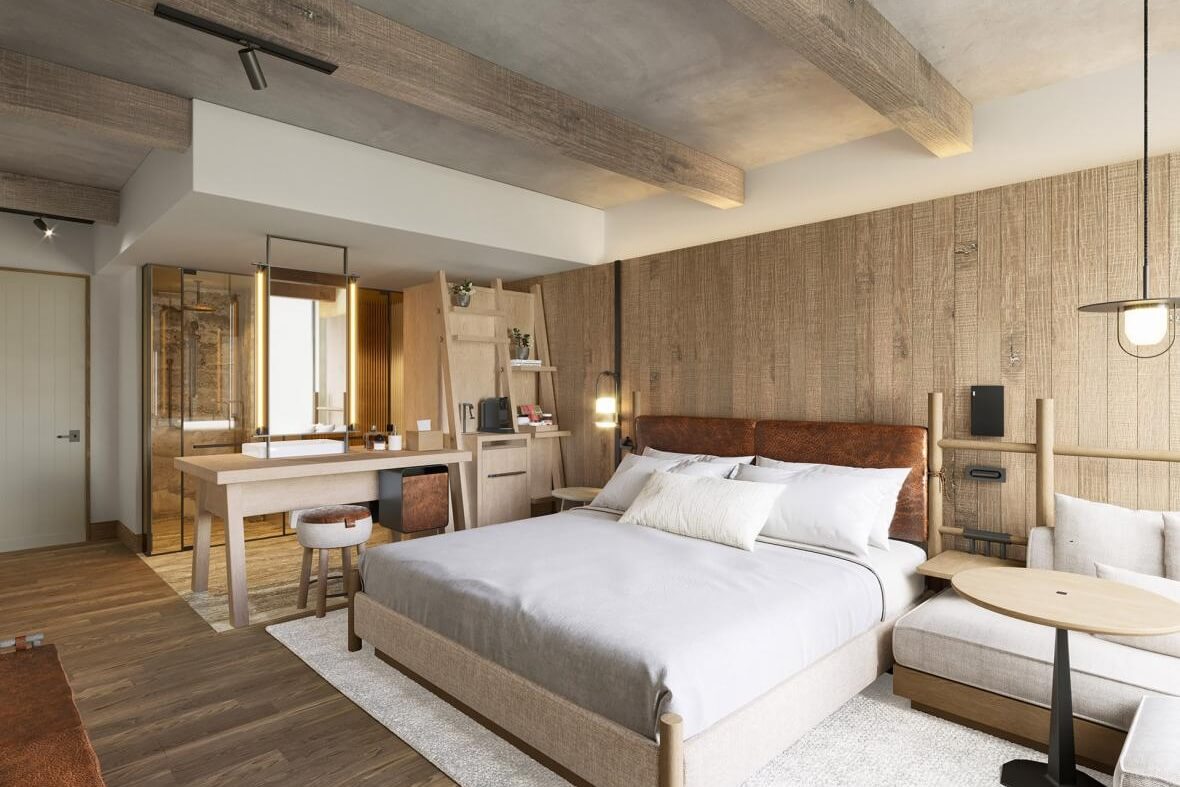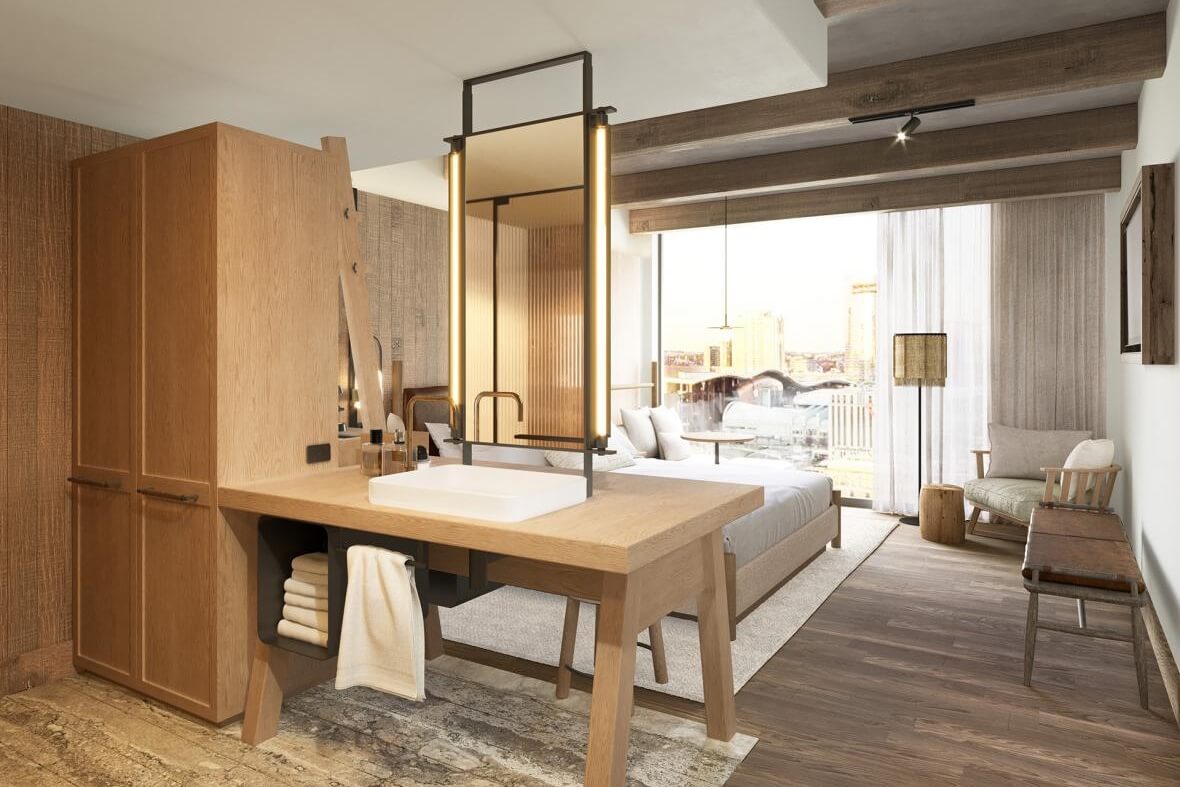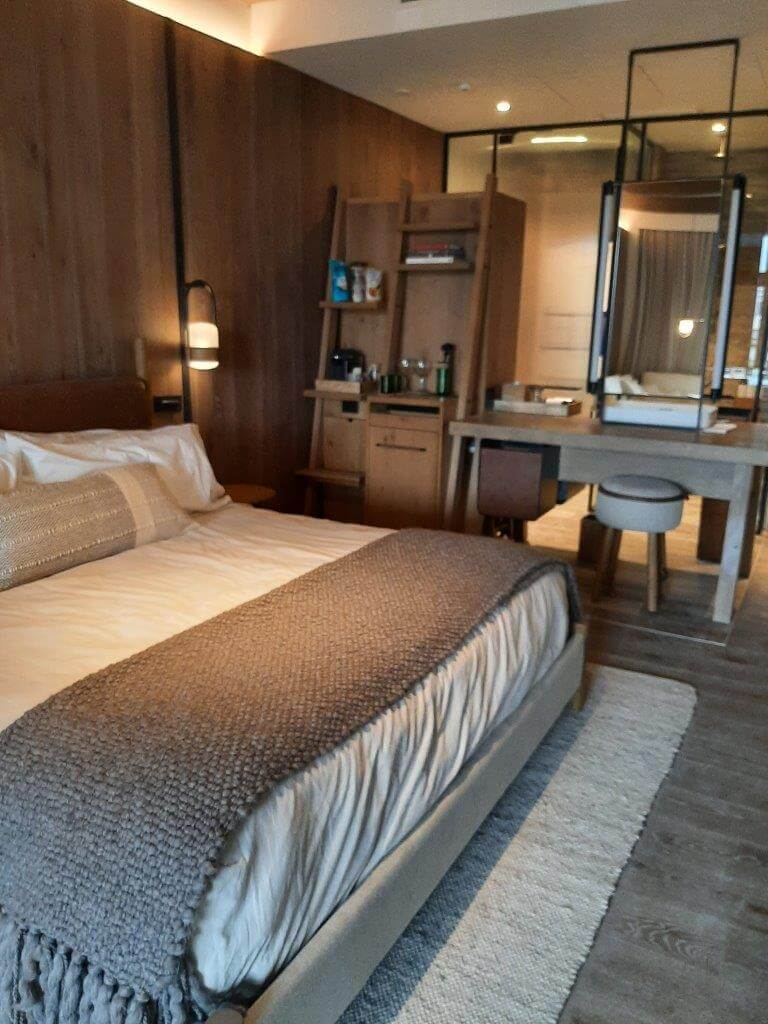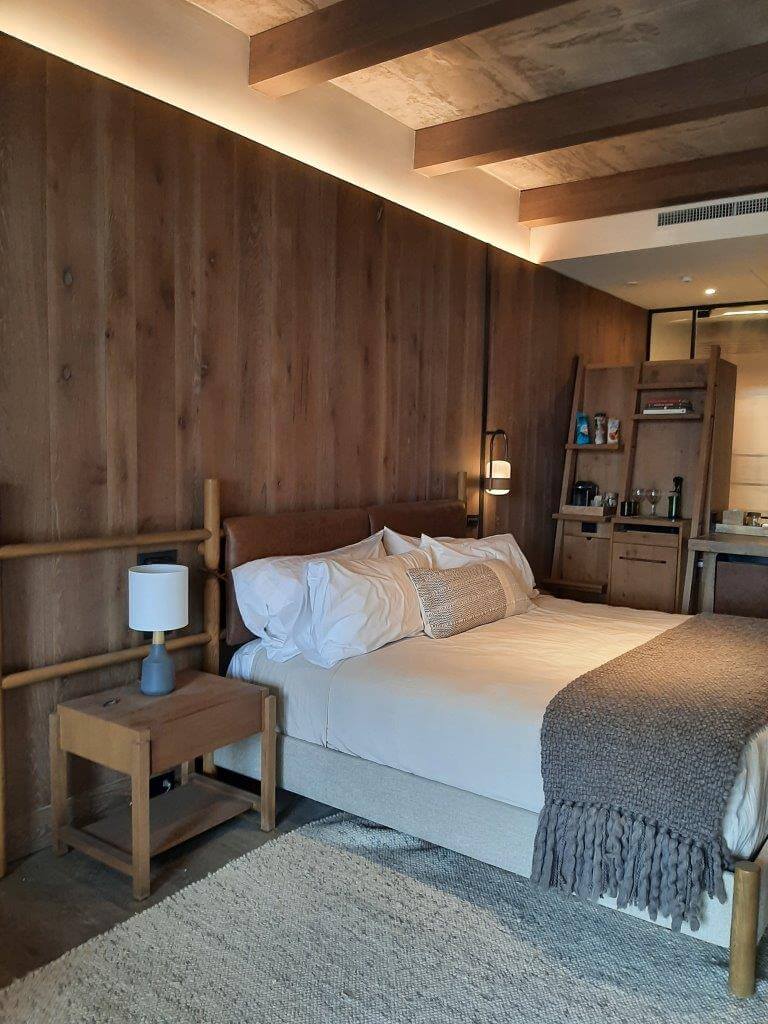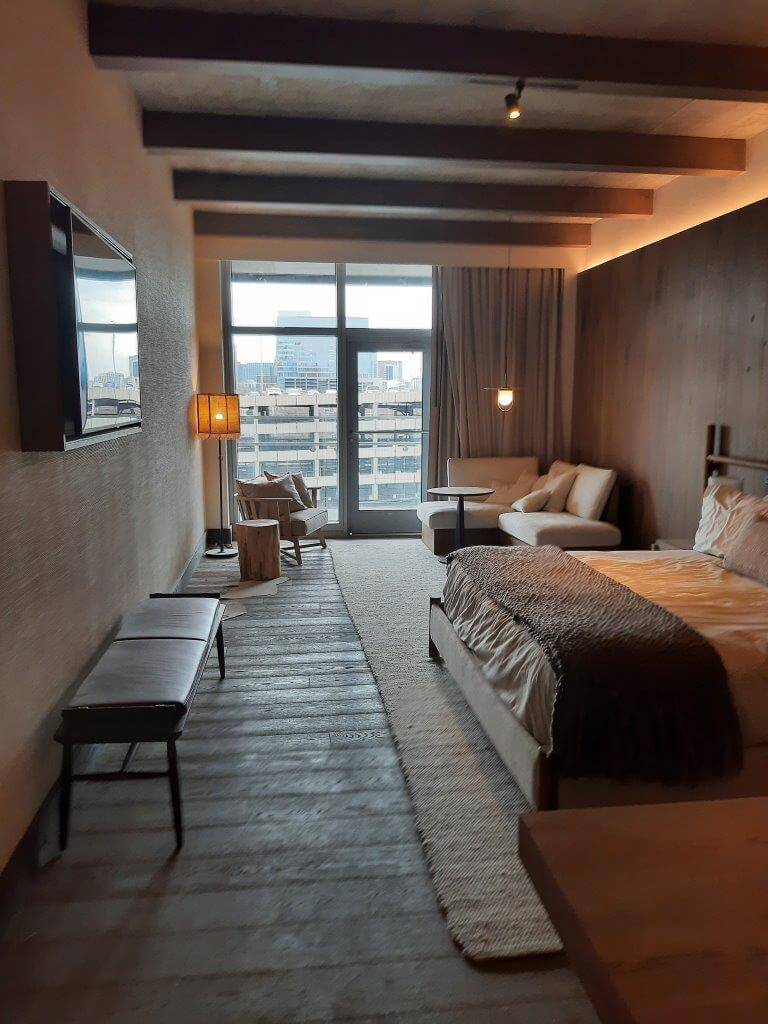 Contact us today for installation services designed to exceed your expectations.