Our Work
CIVANA
Wellness Resort & Spa
Opportunity
On March 6, 2018, the wellness industry's highly anticipated launch of the next generation hospitality wellness brand, CIVANA, made its debut at the location formerly known as the Carefree Resort and Conference Center in Carefree, AZ. Complete with healthy dining, spa, movement and fitness classes, and enrichment programs and lectures, CIVANA is the first sustainable wellness resort to open in greater Phoenix, the 6th largest market.
Grounded in its principles of sustainability, attainability, and possibility, the forty million-dollar acquisition and multi-phase renovation is an adaptive re-use of an existing facility incorporating a natural design palette and materials, while improving energy efficiency and the introduction of solar energy in its new spa building. The facility houses 189 rooms, dining outlets, and the conversion of meeting space into state-of-the-art fitness, yoga, energy, movement, and enrichment studios.
Execution
NFI worked directly with cabinet manufacturer and general contractor to install the millwork in the lobby common area, restaurant/bar, and all guestroom FF&E.
Result
As with many construction projects, communication with other trades on site is a constant along with distributing materials to the proper locations. NFI's experience allowed us to ensure all millwork was plumb, square, and level – allowing the GC to handle all other sub contractors issues while meeting completion deadlines.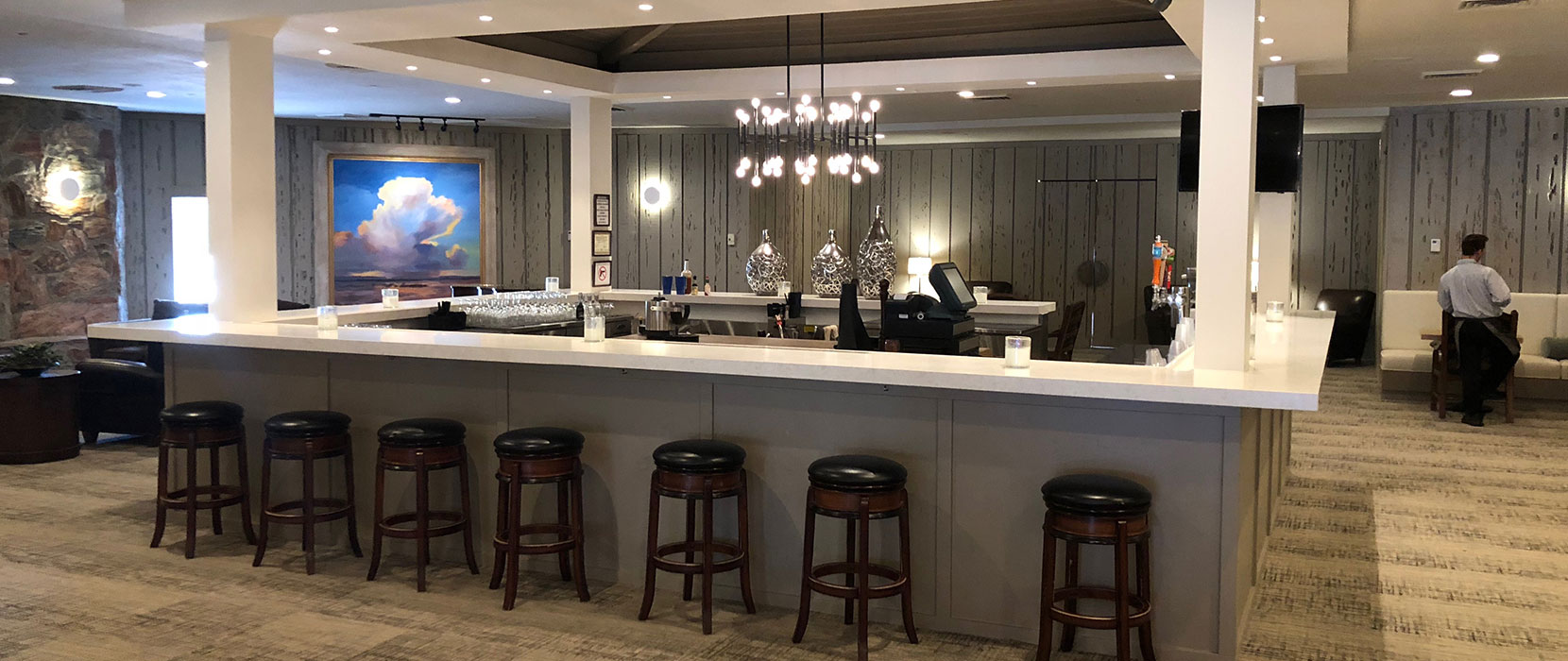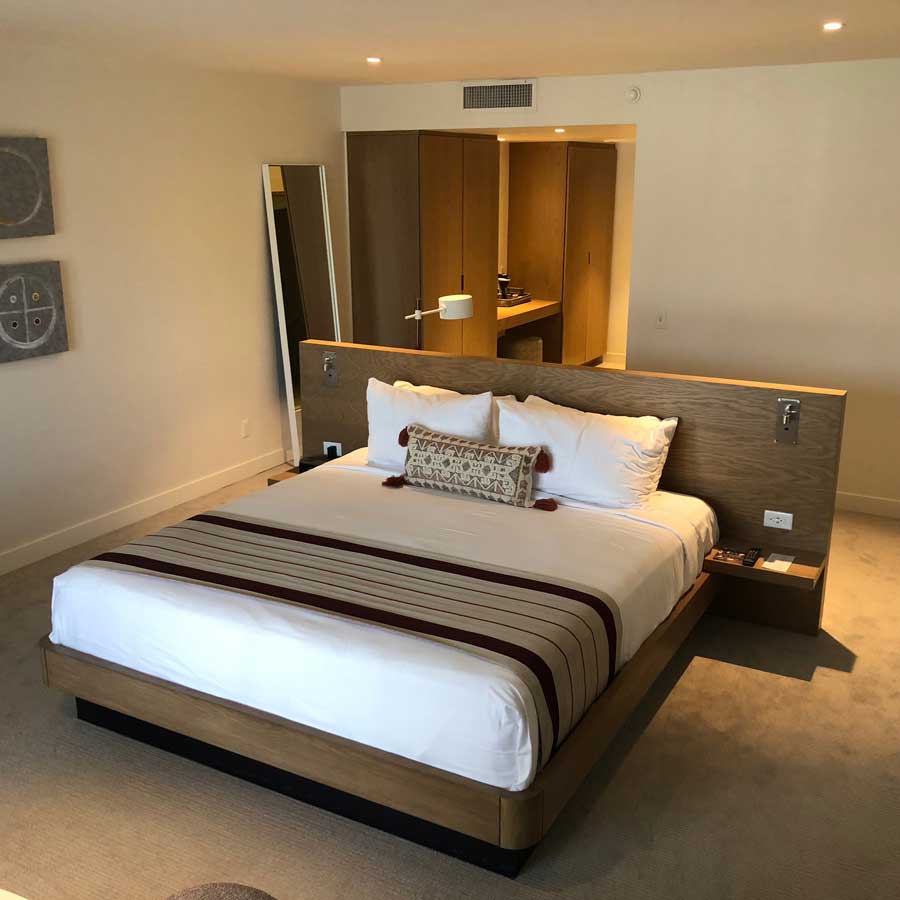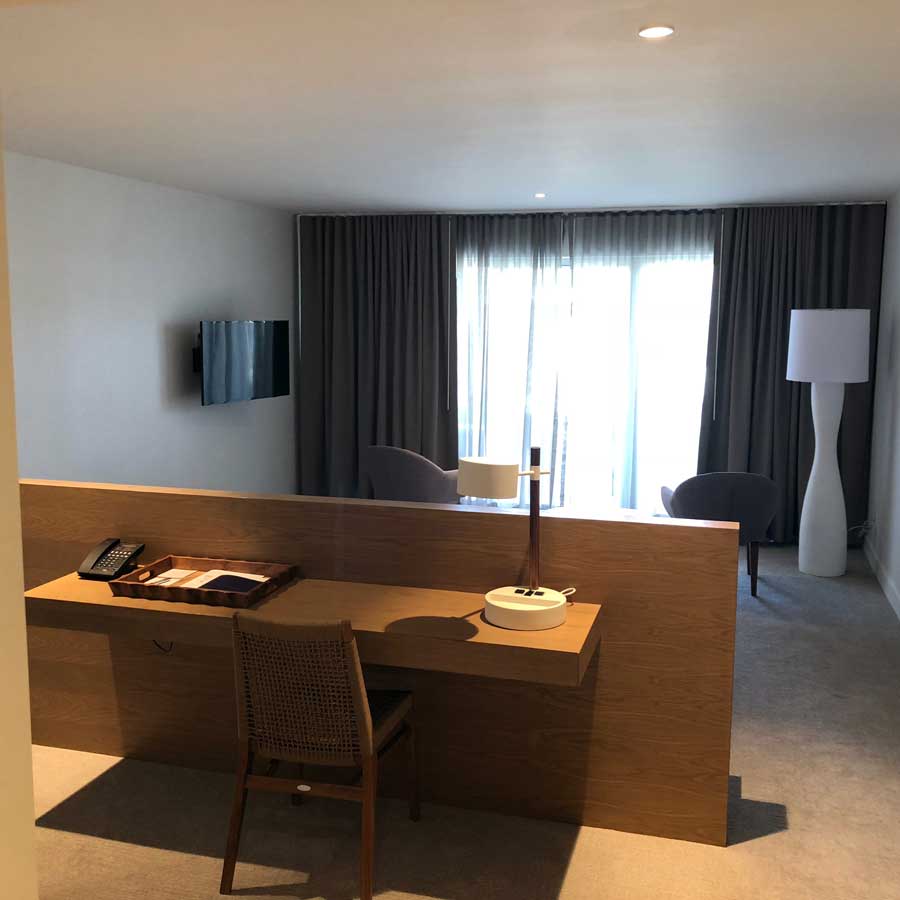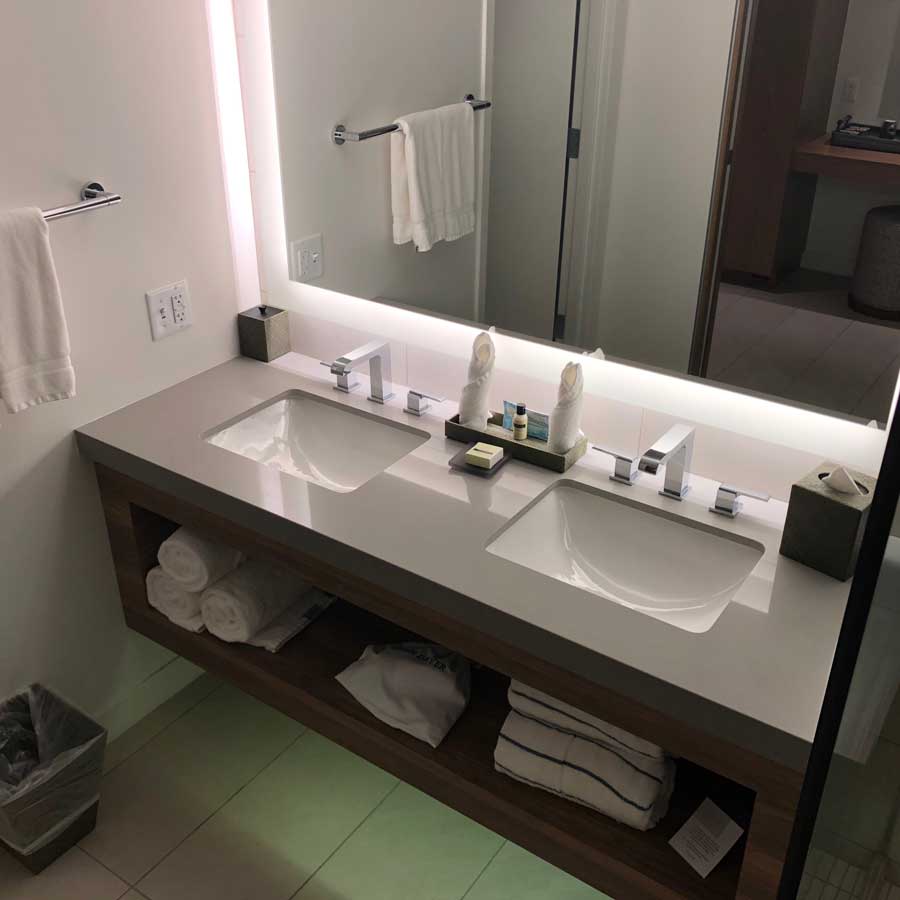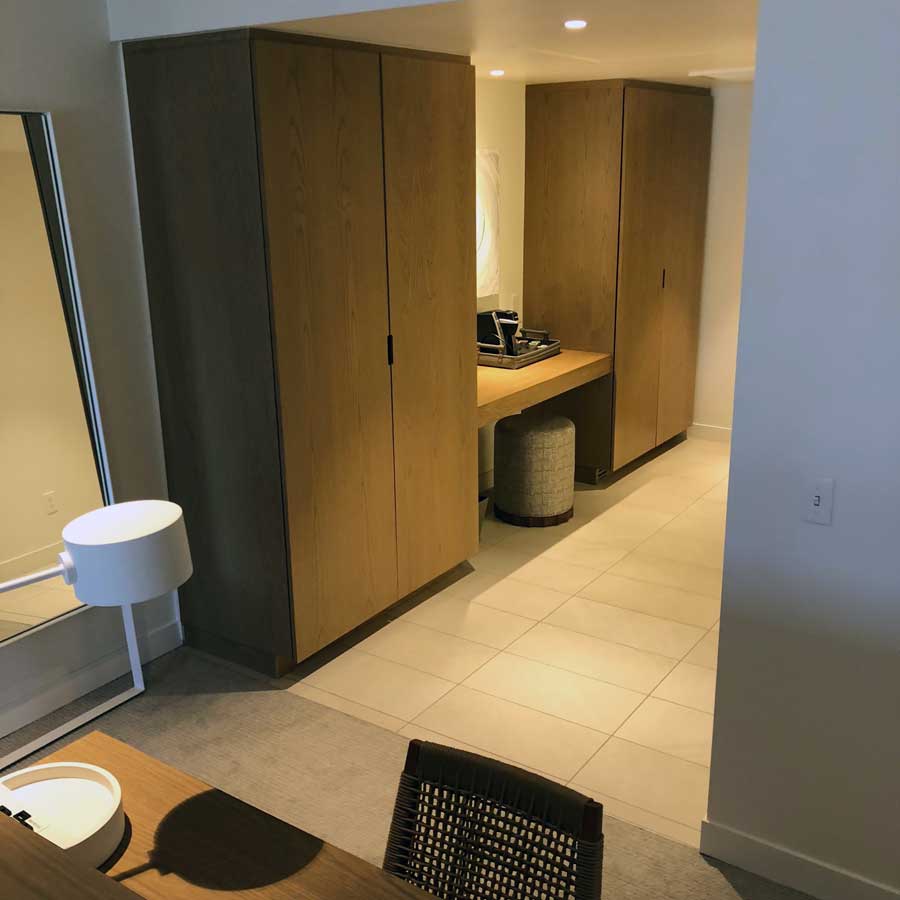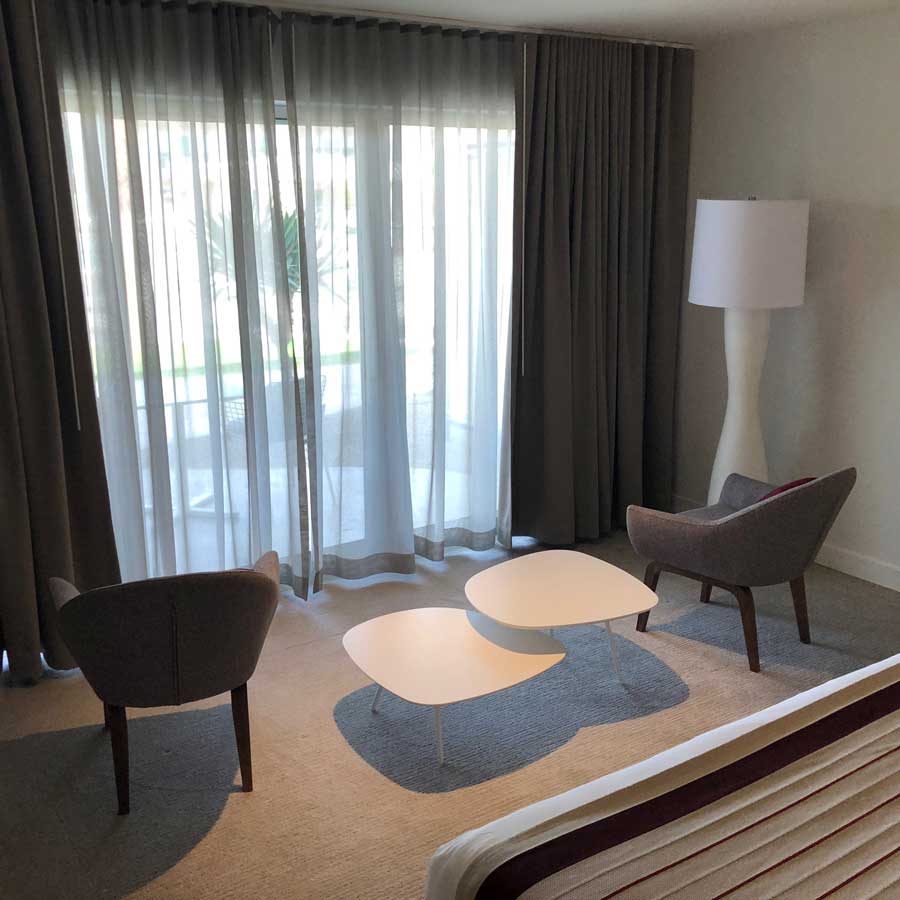 Martin Herlan
Design Director

"NFI was Outstanding! We had them address all the millwork in the bar and build out on each room."
Contact us today for hospitality installations that bring your vision to life.